This initiative signalled Wellocity's expansion into the field of sports management. Eklavya Sports Academy was set up as the first of its kind PPP project, with the Ahmedabad Urban Development Authority (AUDA) as the infrastructure partner, and the Gujarat Cricket Association (GCA) as the mentor partner. Wellocity was responsible for the up-gradation of the existing facilities, and thereafter, the daily functioning of the academy. This included taking care of a variety of tasks, including member services, day to day administration, as well as hiring and maintenance of the coaching staff.

Apart from the above, another significant aspect of Wellocity's deliverables included identification and training of high quality sporting talent, by drawing upon Wellocity's expertise and extensive experience in managing fitness programs. Wellocity partnered with elite athletes (both retired and practicing) to draw up and implement a detailed program for identification of talented individuals, and their subsequent nurturing in the academy.

This 9-acre academy was set up in June 2012 in the heart of Ahmedabad. Its objective was to offer modern sporting facilities, at an affordable rate, to a diverse segment of people. Currently it offers the following facilities to its members.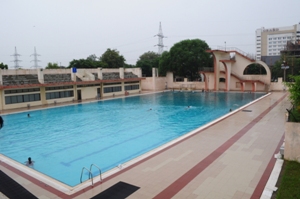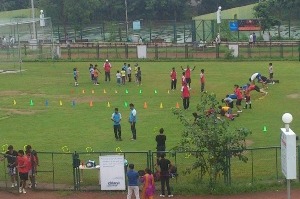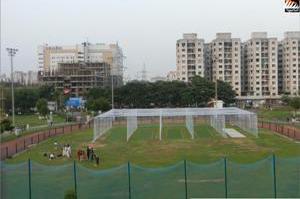 Cricket
Tennis
Skating
Table Tennis
Dance
Karate
Chess
Pool
Fitness Centre
Outdoor Fitness
Volleyball
Basketball
Football
Physiotherapy
Sports Shop
Swimming
Yoga
Rock Climbing
Aerobics
Food Court