AMPlify is a platform that assists fitness & sports professionals to implement key processes through the use of technology, thereby enhancing quality and increasing scalability of service delivery.While these practitioners have the requisite technical knowledge and expertise, lack of a structured approach using proper systems, inhibits them in reaching their full potential. In addition, since high involvement of the practitioners is required for all clients, the scalability of business gets severely compromised. AMPlify helps them in solving these problems by providing them a technology platform that becomes the backbone of their service delivery. It enables practitioners:
To capture and manage data through standardized systems, so that clients' needs are understood and decisions are made objectively.
To be able to track progress made by clients and to be able to perform data analysis so that quality increases with regards to program design, implementation, monitoring & evaluation.
To make the entire service delivery 'process oriented', so that it can be made scalable across multiple locations.
To provide all program related information in one centralized location for efficient communication with clients.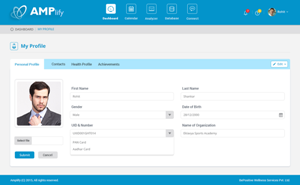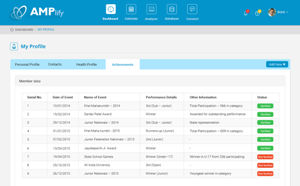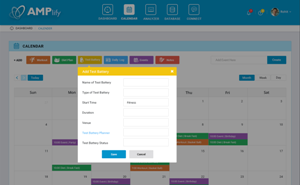 With this process oriented approach to managing clients, service delivery becomes more consistent and efficient, and in the long run becomes the driver for the practitioners to scale up their businesses. Whether their client is an elite athlete aspiring to perform at the international level or a fitness enthusiast seeking to just improve personal health & fitness, AMPlify helps the practitioners to deliver high quality and consistent results.